You guys ready for some live tweet review splat? No? You're getting it anyway. Here we go. This one is
The Walking Dead: Season 5, Episode 13 "Forget" (8 Mar. 2015)
Before we start- I don't usually rewatch before I do these because 1- I'm incredibly lazy, and 2- I like keeping how I felt about the fan reactions fresh and pure in my mind. I took a little time and rewatched this morning, made notes, got a couple pix. I really don't care to expound, but I'm so ticked off at our gang right now I can't help lobbing a few thought splats onto the interwebs. As usual, pic snips click back to sources, and as usual, I'll restate my continually confirmed disclaimer that I usually wind up being wrong about things.
Since I'm being more dramatic than usual, here is the original full opening theme. It's really cool.
Right away, we establish that we are holding out hope, although I'm pretty sure there would be a riot if he did.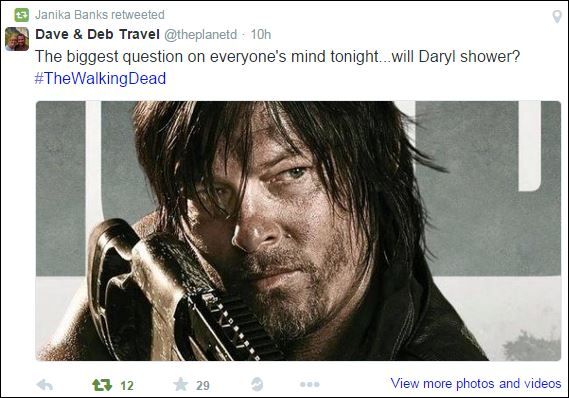 I didn't come in during pre-show warmup so I wound up kinda jumping into a fray of nervous chatter, not unlike standing in a line somewhere. I took out a troll immediately with a report-and-block move and it felt just like killing a twitter zombie.
#twitterstab
It felt
gooooood
.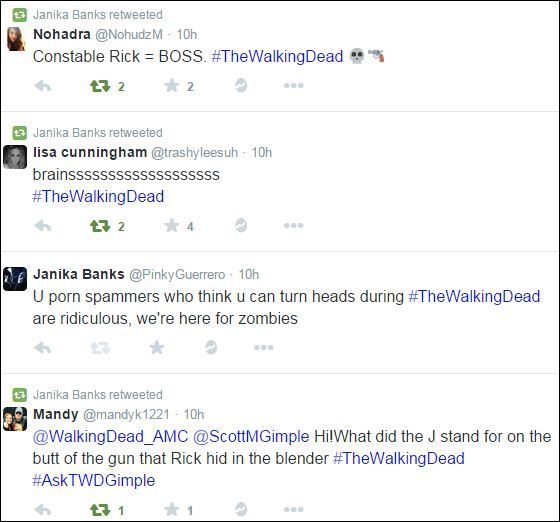 I'll let you guys get oriented before I interrupt.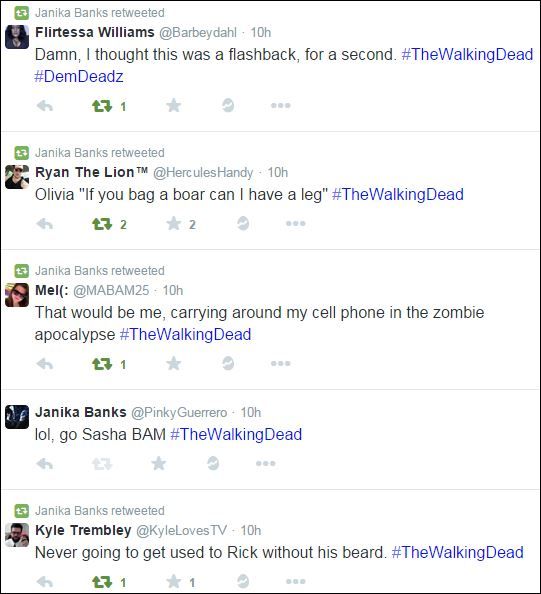 Keep this picture in mind.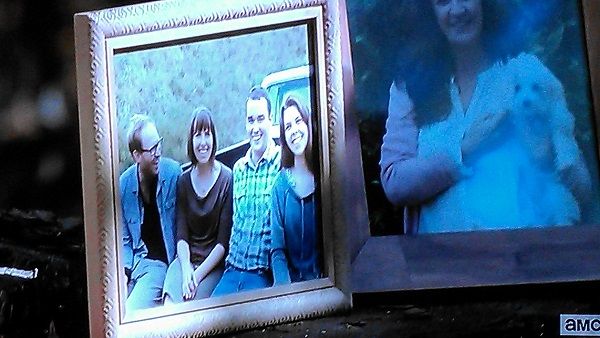 Sasha is obliterating evidence. You guys remember that when the real apocalypse comes, don't go around blasting stuff.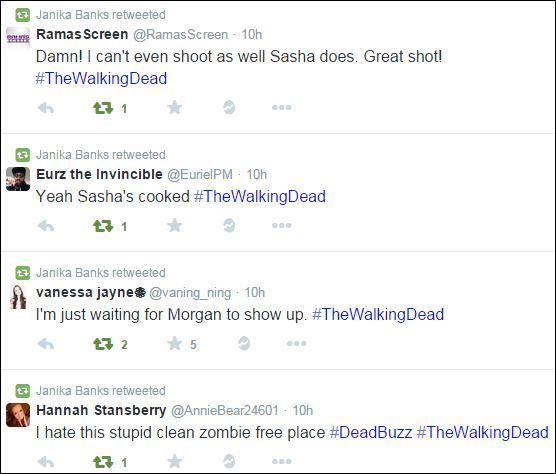 I have no idea who
Emily Kinney
is, but I do know that
fermented foods
is how our ancestors survived for millennia.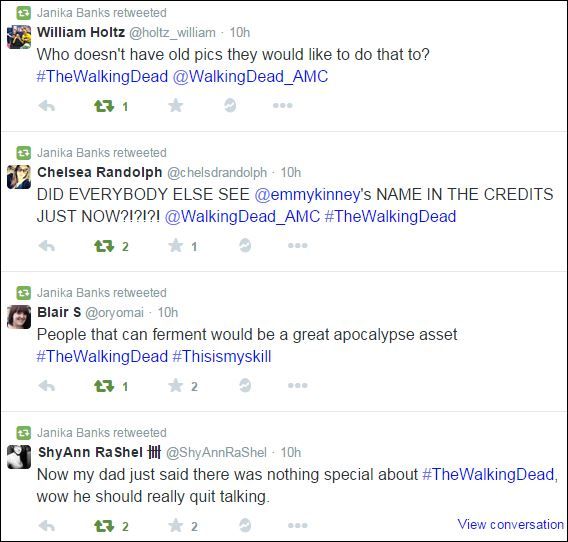 Remember that we keep seeing these people.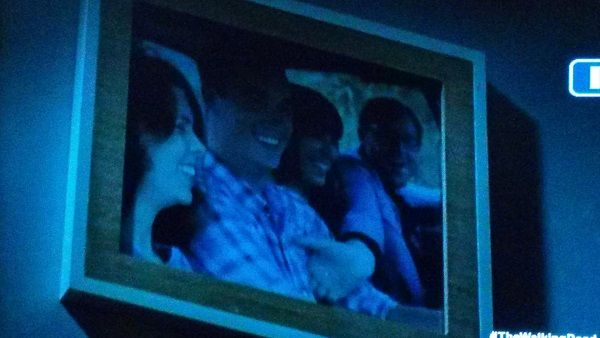 I actually know a person who would say the exact same thing about the picture frames,
even during a zombie apocalypse
.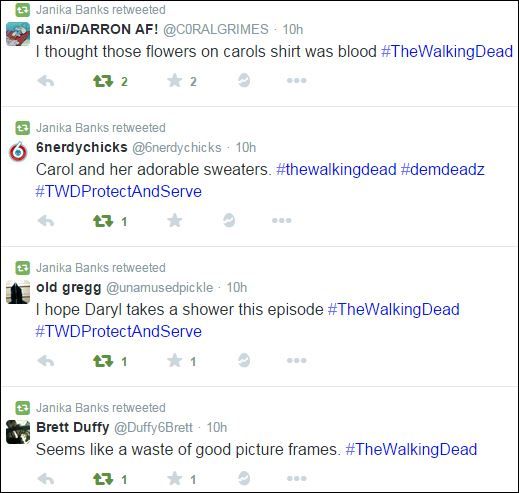 Carol is the ultimate black ops.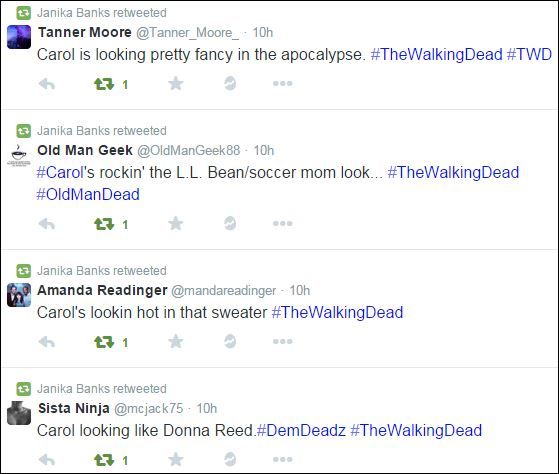 If you're new, this is how it works- I'm allowed 10 media items per panel, so I'll link my progress here
from twitter
as I go. I'm off to upload more stuff.