Before I get going again, I just wanna take a quick look here. You see how Daryl's pants legs are tied around like that? I've done that to keep ticks and ants from crawling up my legs. I've been wondering all year long why they don't get insects involved somehow, like rejecting zombies as food or something. Also, is it just me, or did he pick up a different pair of shoes from last season or so? I thought he had boots.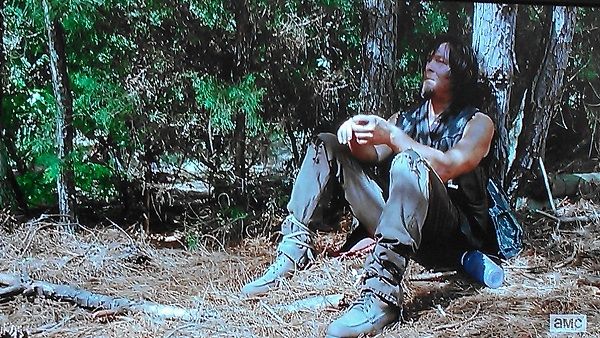 Ok, sorry, back to the live tweet. As per my usual, I'm a bit lost by this point, even though this ep went so slow and I actually kept forgetting to retweet and watched the show.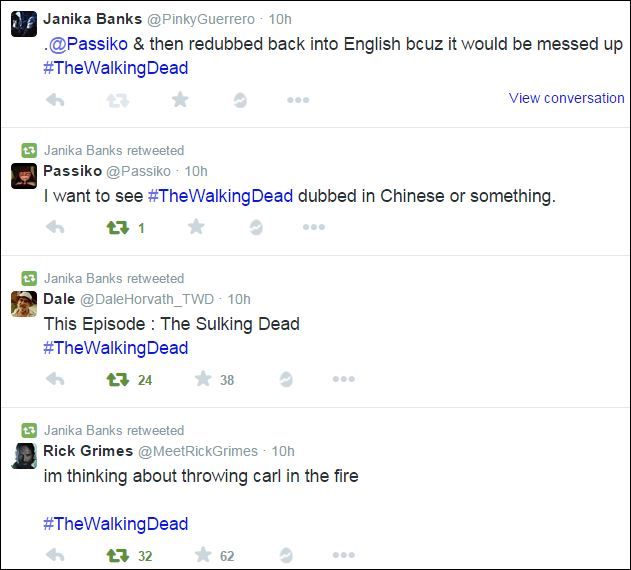 Y'all noticed the rain started after Daryl was able to start crying, right? And it continued to rain until he stopped crying. Just saying.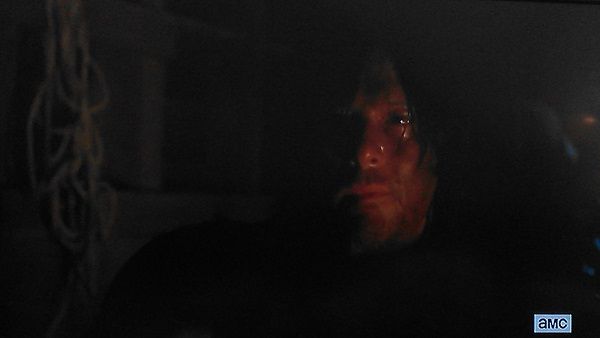 Skip a buncha stuff inside the barn because I was so spaced. Please forgive me grabbing a 'floating squirrel' for 'walking dead', I was pretty medicated this weekend, struck me funny. Now I'm clueless wondering why I did that.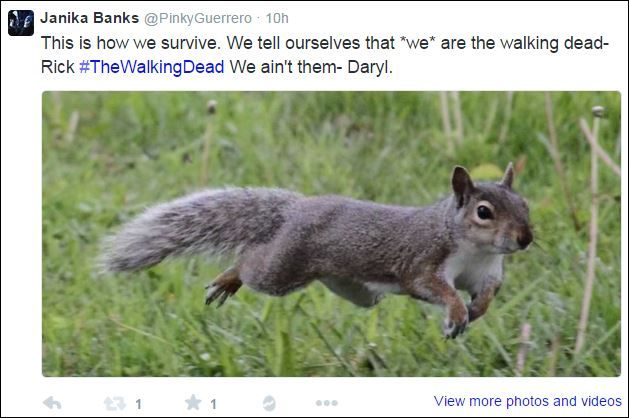 I am truly thankful for you guys. All you guys. I love you. You know that, right?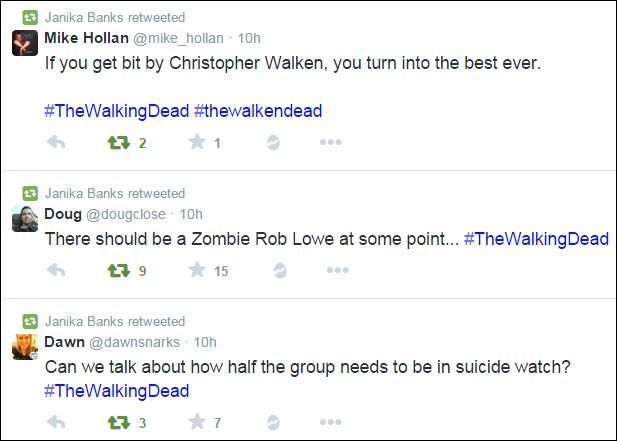 I think Rick needed a worm. Those were the words of a starving man.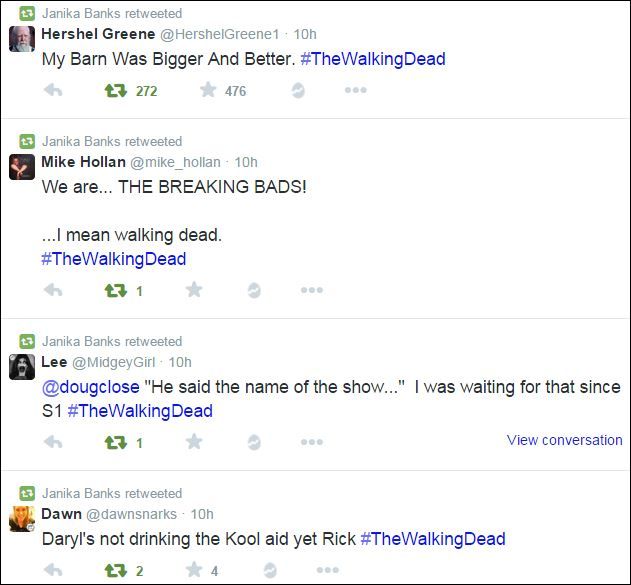 Bigger question- are we
really
doing the Providence play with this ep? Starting with the whole Maggy seeing the bible in the barn, my first thought was all the directions that could go- 1- build her up and break her, 2- she goes super crazy like one of the four horsemen, or 3- she turns into Hershel, becomes the next voice of wisdom, and then gets bodily mangled and beheaded. I could be wrong, of course, like I am nearly every single time I make a guess.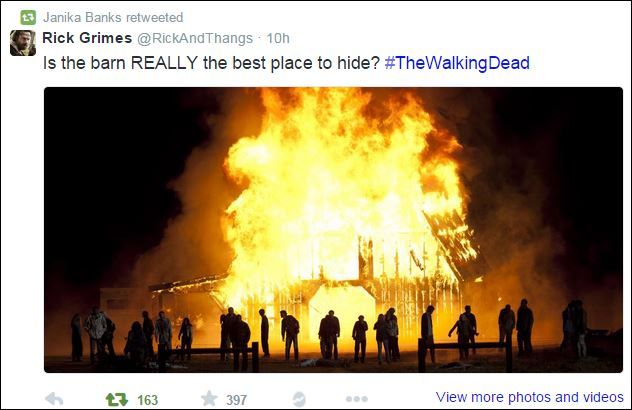 Well played,
AMC
.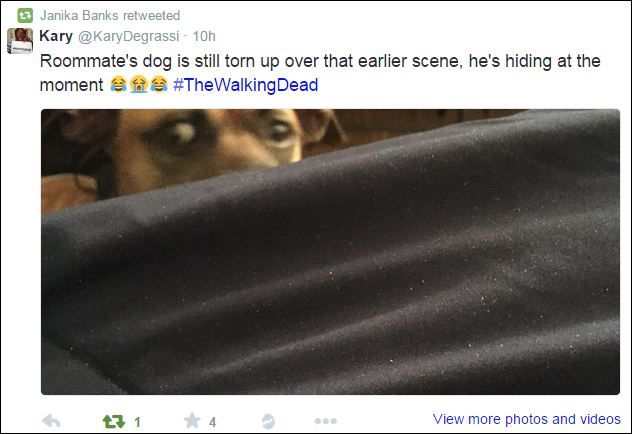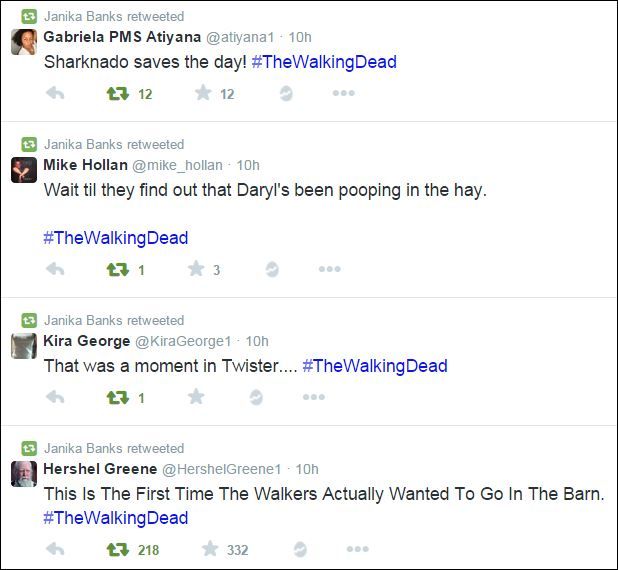 One more panel, guys.