Saved this for last. I really liked Beth. This tweet happened just today *wow*.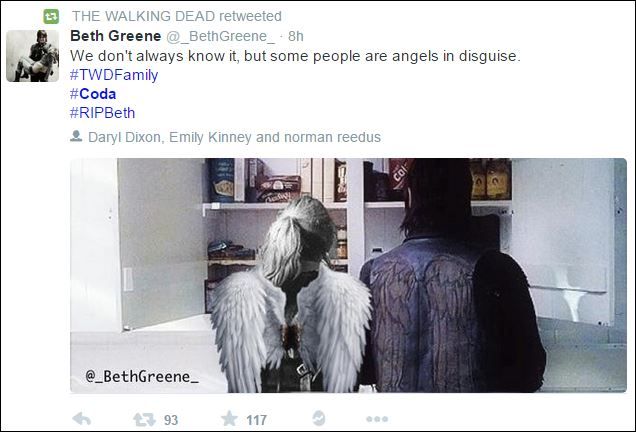 I actually saw this tweet coming through during the original live tweet and didn't retweet it because I don't put the real spoilers into my timeline, despite how prolifically I retweet. Super awesome that it wound up being featured on Talking Dead. Check it out, it's from a tiny little account with only 11 tweets and got over 500 retweets. I followed it, click that and go follow yourselves.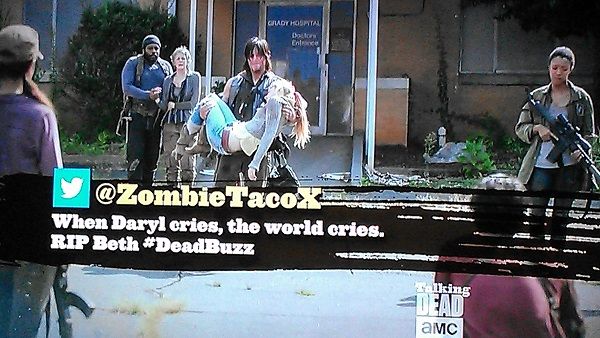 I think it was very sweet that Beth never became a zombie.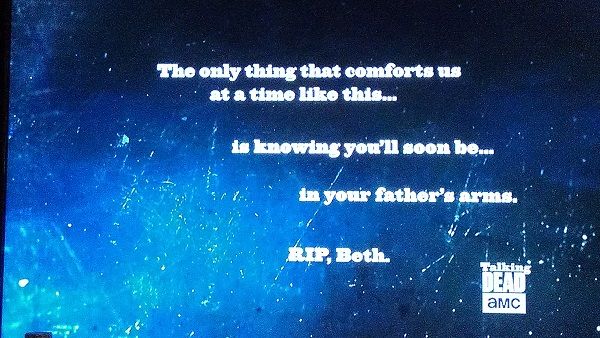 And we (and especially poor Daryl) get to remember her as beautiful and not a horrible rotting mess.