There really is a
zombienado
movie project, I think it looks pretty cool. Ok, back to the tweet review.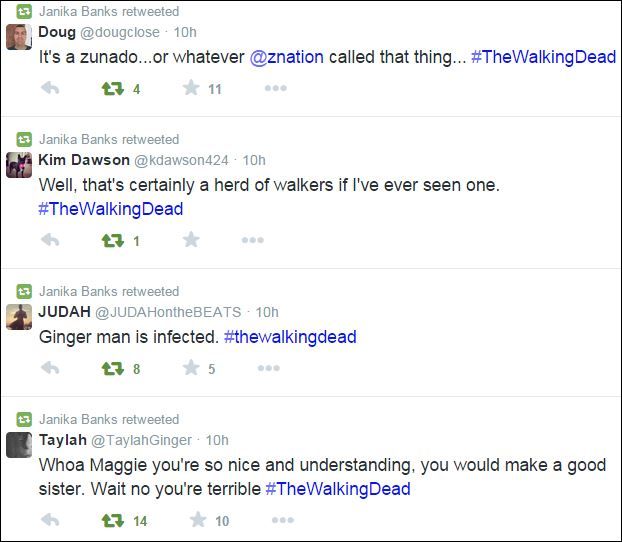 Thus begins the slide into the delicate anguishy storytelling that was so brilliantly done through the rest of the episode. Twitter exploded.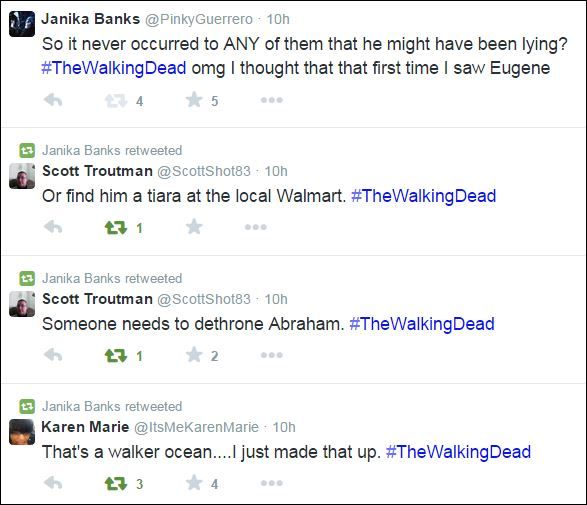 Beth could sort this out real quick... just sayin.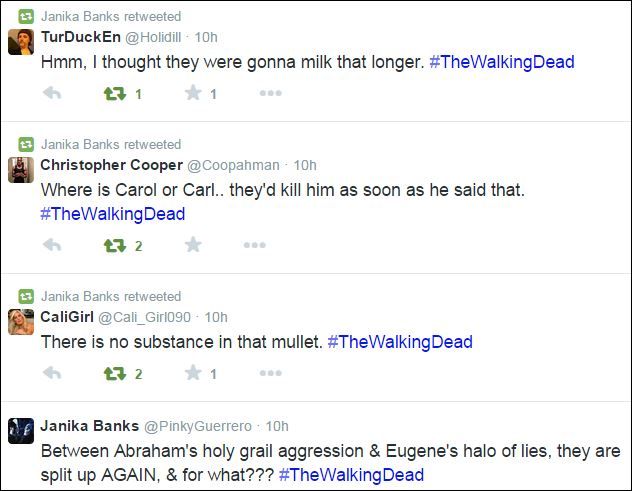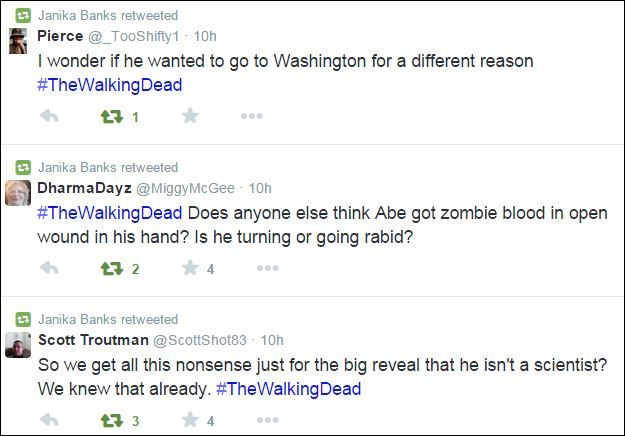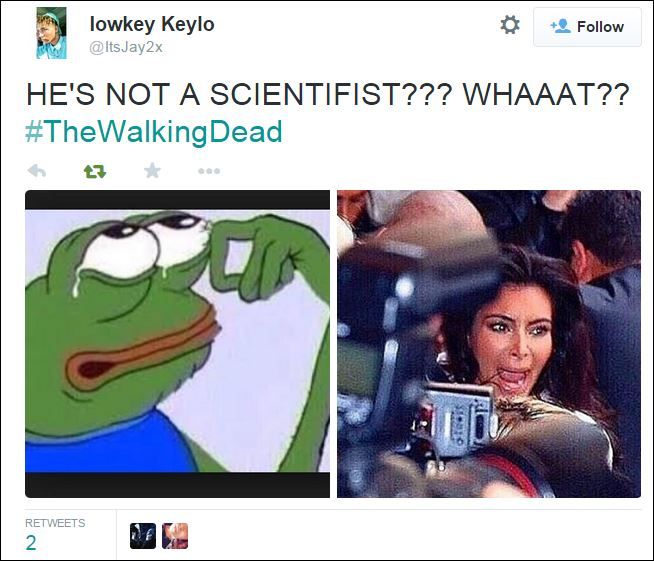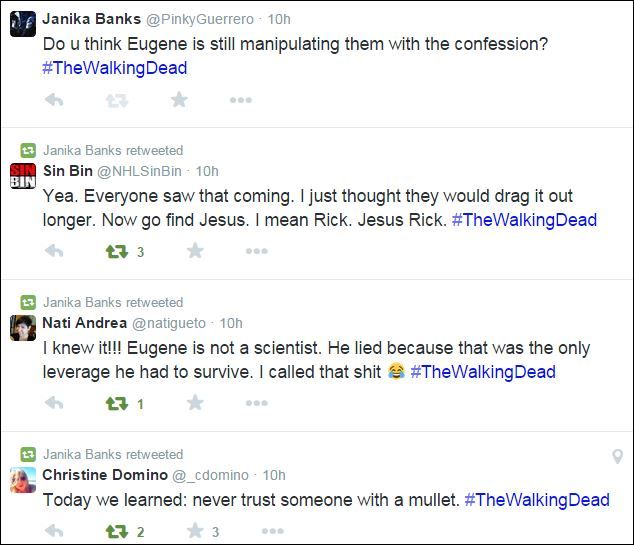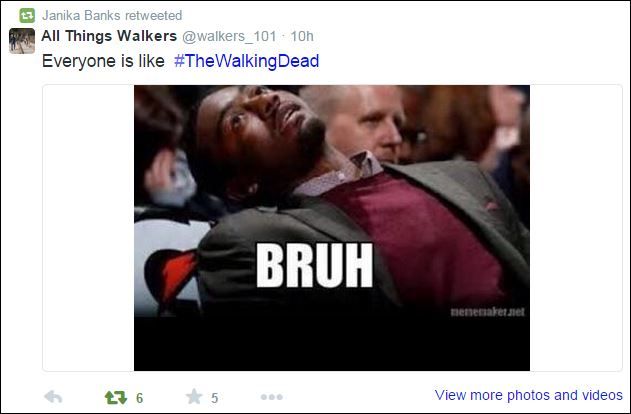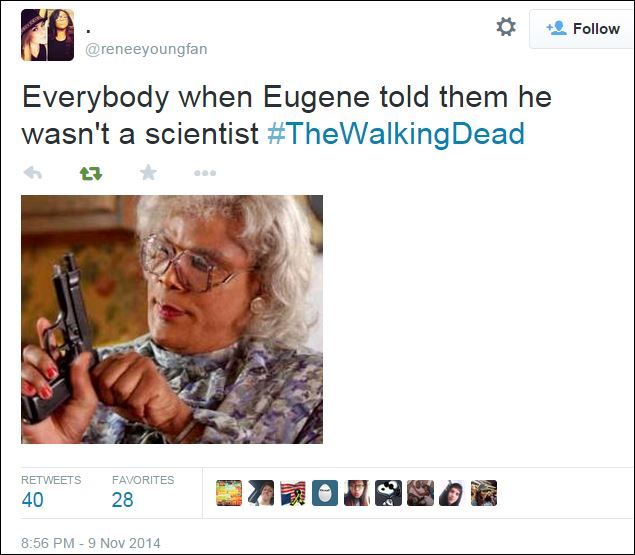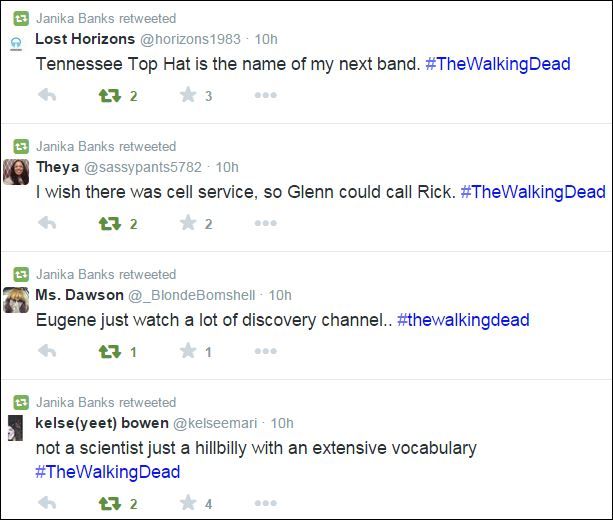 Yeah, Abraham was
*s*h*r*e*d*d*e*d*
.
No one breaks the internet like
The Walking Dead
. One more panel coming.