This is getting way outa hand, so squirt some
Chloraseptic
in your eyeballs and numb them really good because
I can't stop
. Ok, don't really do that or I'll get in trouble.
Bad!
No Chloraseptic in eyeballs!
AMC
is training us to tune in before the new Walking Dead eps come on by rerunning the previous week's ep just before that, so I'm getting the chance to get annoyed at prop choices. After stat cleaning in a 4 story hospital and off and on in a couple of hotels, THIS.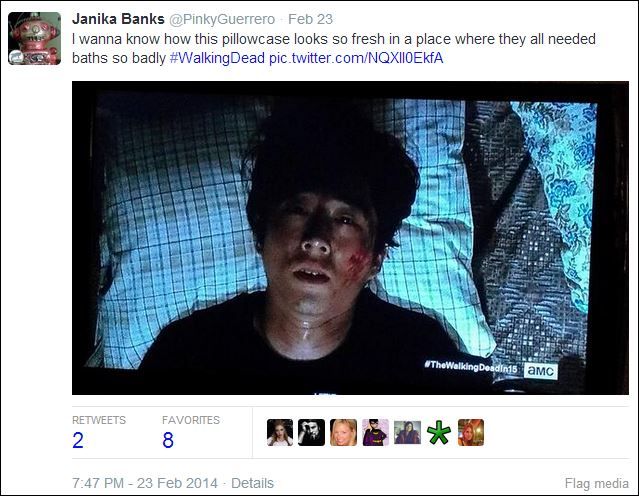 I crab at
Syfy
all the time for the same thing. Moving on, have some eye candy before we get going, because this next ep is sadly Daryl deficient.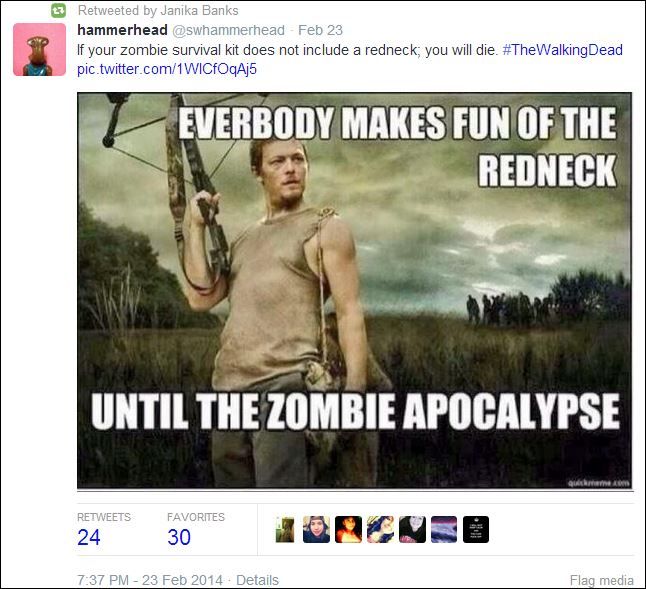 And did you see the zombie car?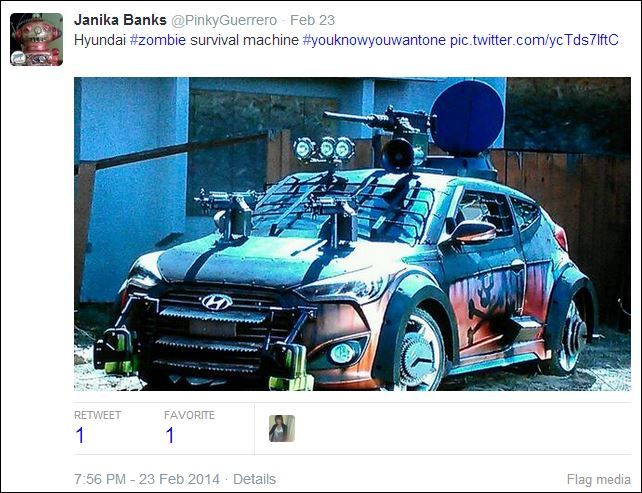 In case you missed it because you fell off the earth on Walking Dead night.
I have nothing against gingers. All 3 of my sibs have red hair, I turned out to be the soulless one.
Scott was eating popcorn all up in my face about this time (I don't eat popcorn), but I know, there is no excuse. Anyone else rooting for Rishonne?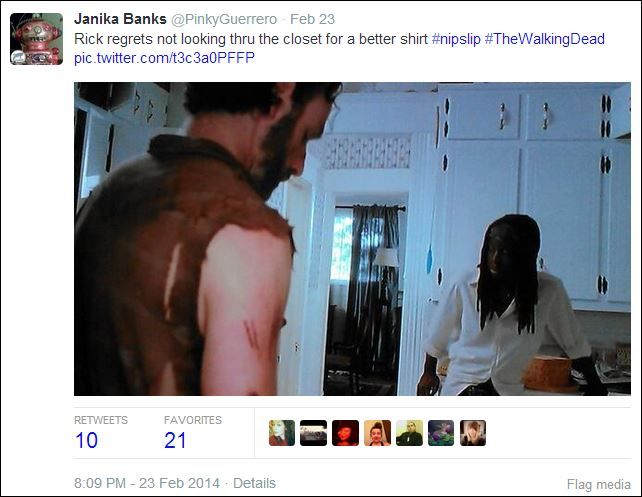 Holy
cheeze whiz
Batman, who'd a dreamed this would be a THING?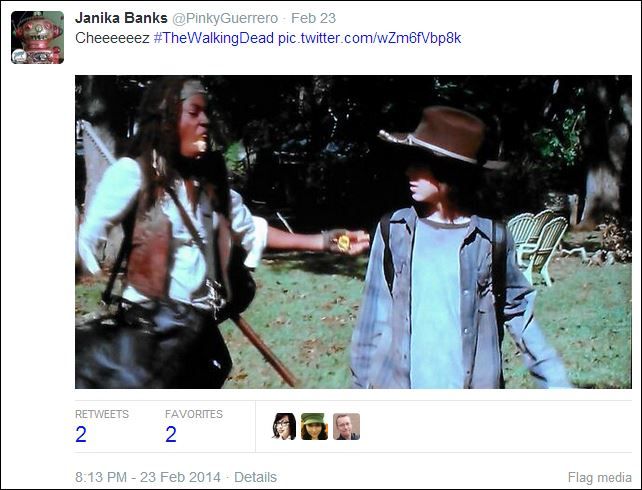 The twitters went crazy for crazy cheese.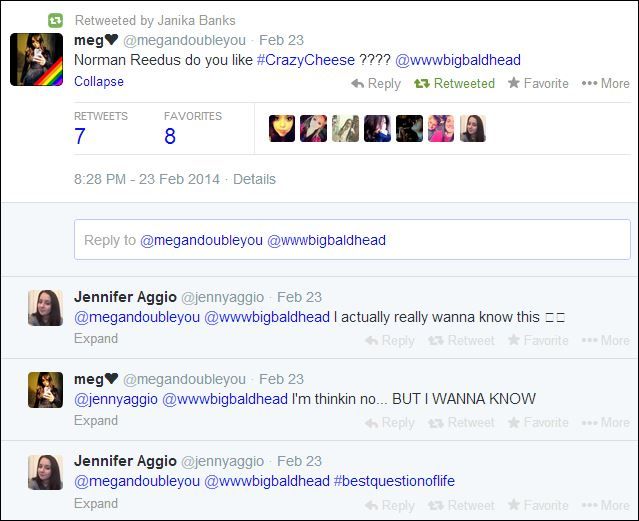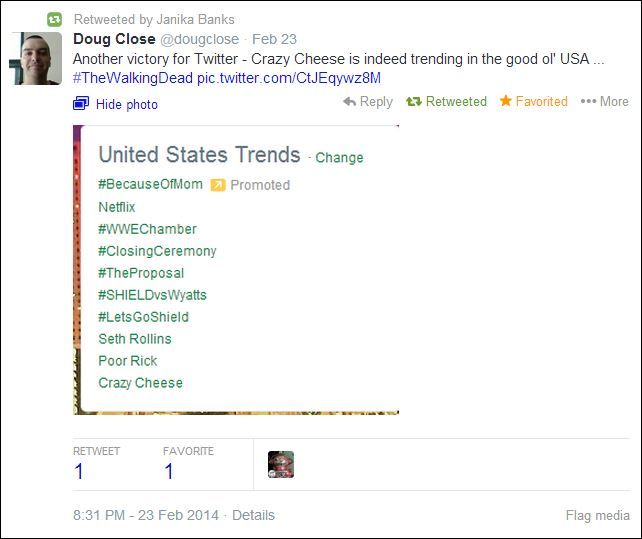 But when *doesn't* twitter go crazy?


I've gotta stop briefly here to do real life stuffs, but more is coming, may God have mercy on your souls, because by more I mean MOAR.