Every time Daryl winds up alone and separated from his gang, bad things happen. He's like a ~bad stuff~ magnet. I don't wanna think about it.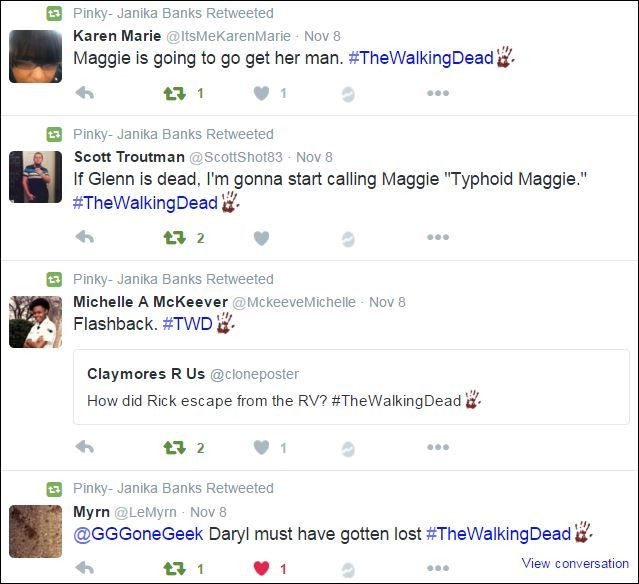 You question the Rick??? Last year he was frickin'
Moses
. He probably parted the Dead sea and walked nonchalantly (but ~crazy~) right through. The running is because he hasn't leveled up to teleport yet.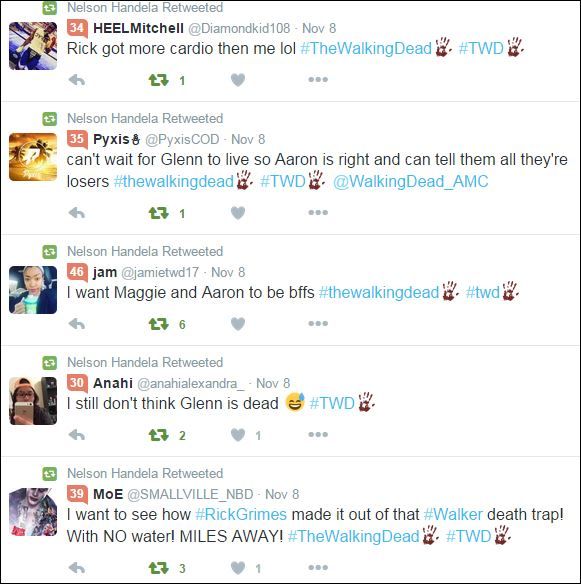 If she's out looking and he comes back, then he has to go out looking... Whoever is left needs to be still and stay SAFE.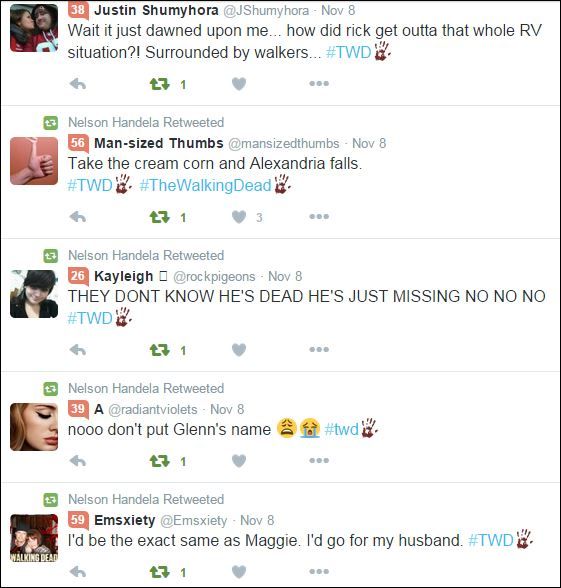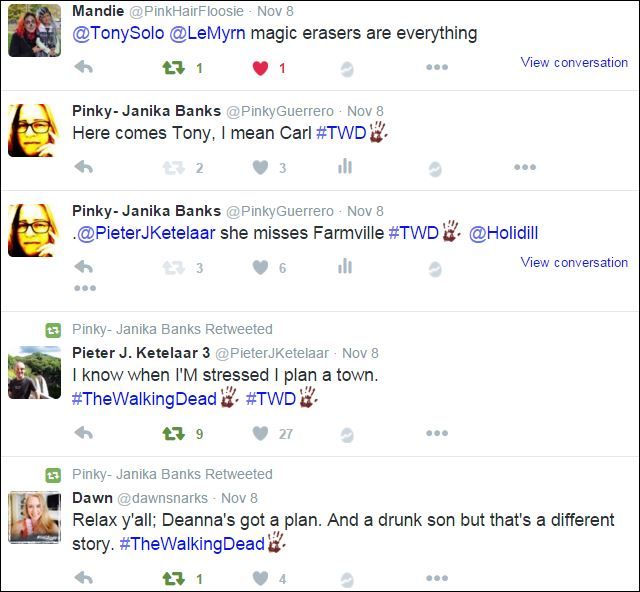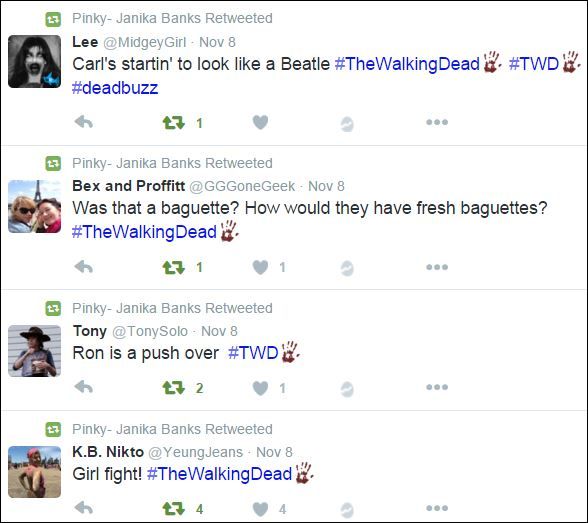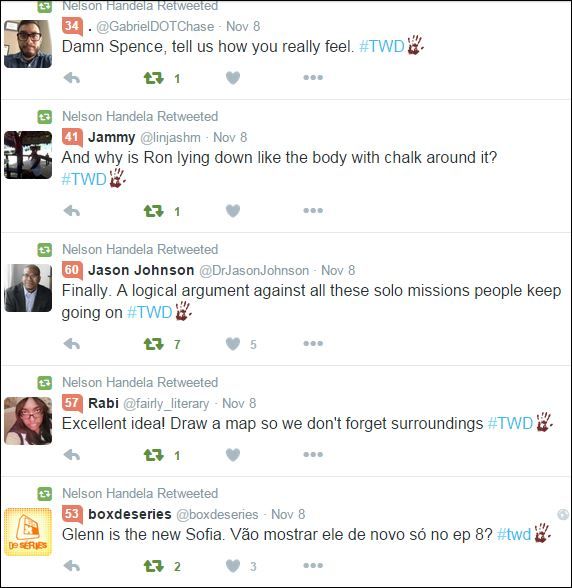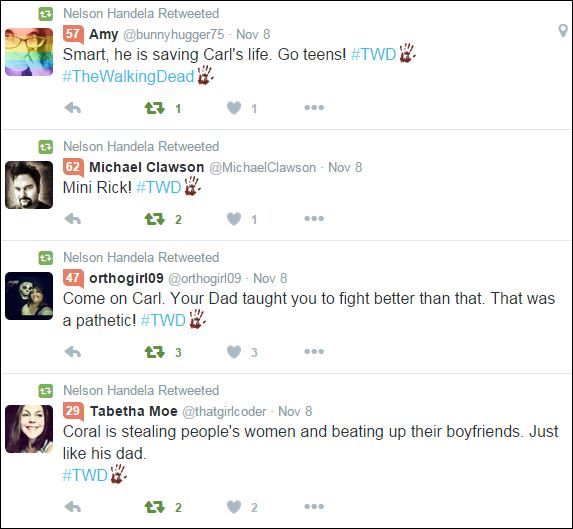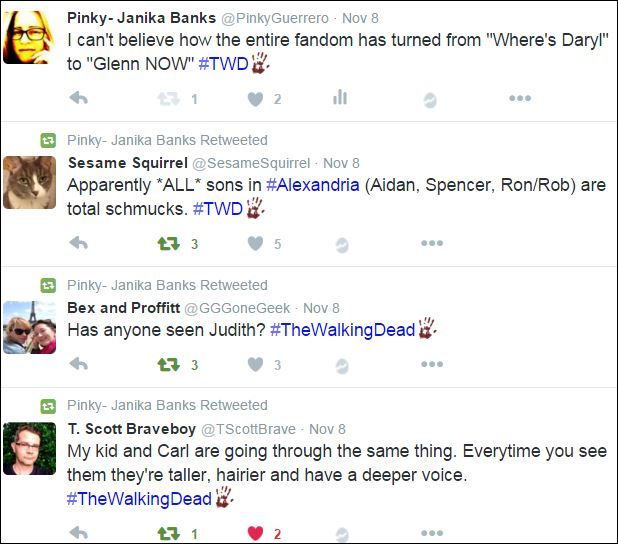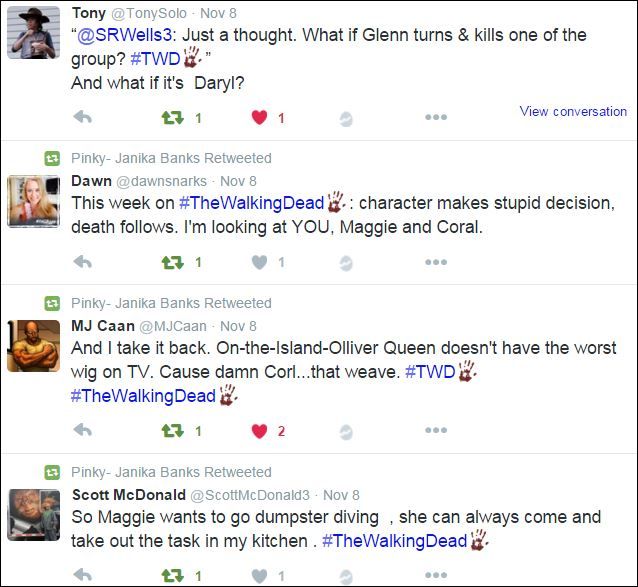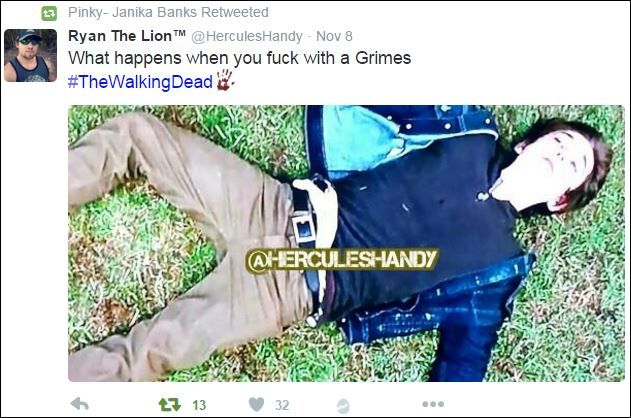 Word. Hang on while I load some more.