Never underestimate the nutritional value of a possum.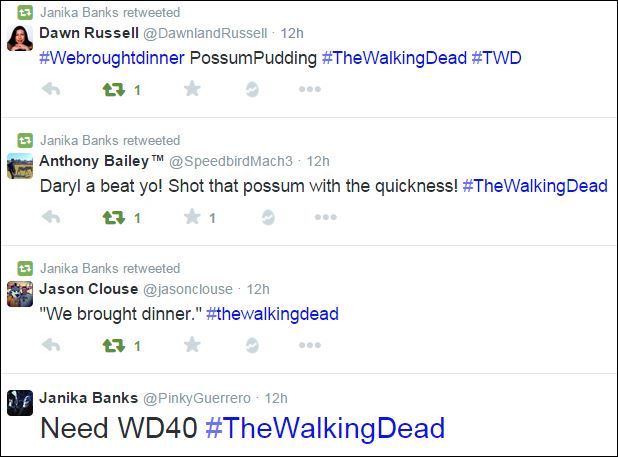 Some of us know how to make
sock weapons
. If you ever hafta lay your guns on the table, feel confident in your sox.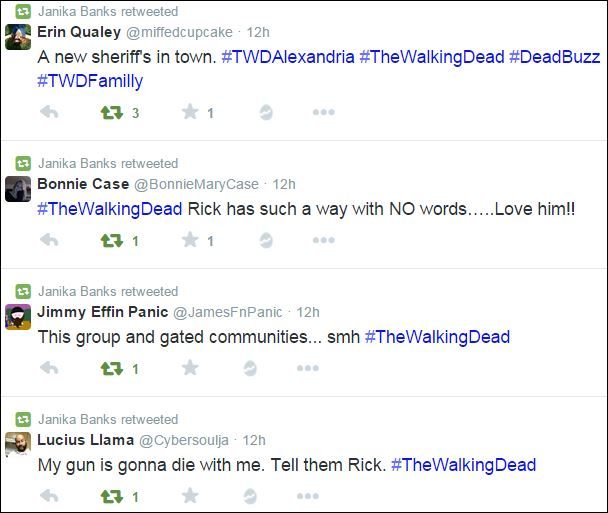 There seem to be 3
Rick's beard accounts
, but the real @ricksbeard is a doofus who doesn't know the goldmine he's got.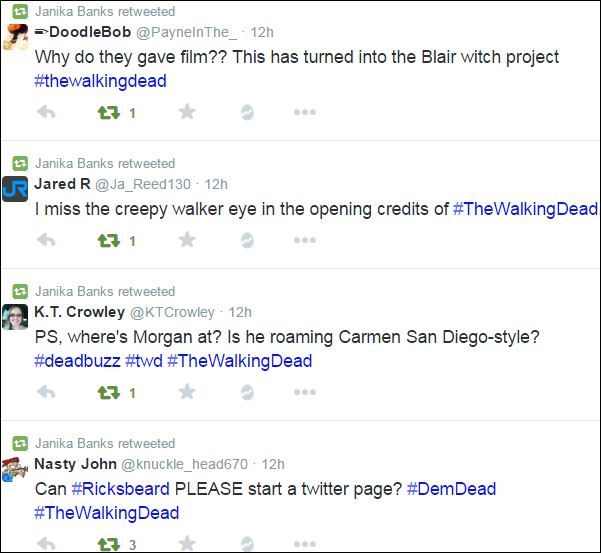 I'm still waiting for the breeding camps and a random World Health Organization person showing up who knows another snippet of useless information.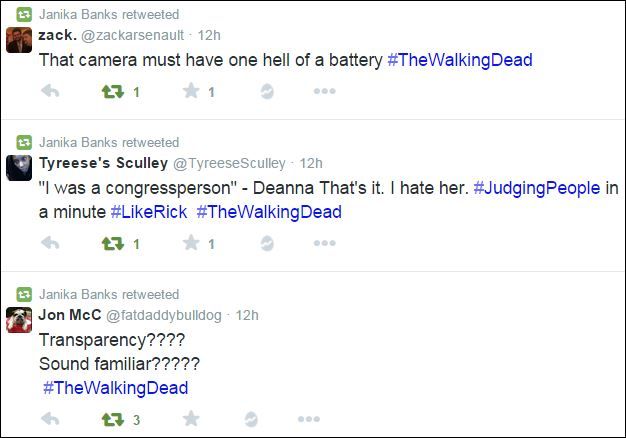 Bite your razor-speaking tongue. >=l He's MOSES.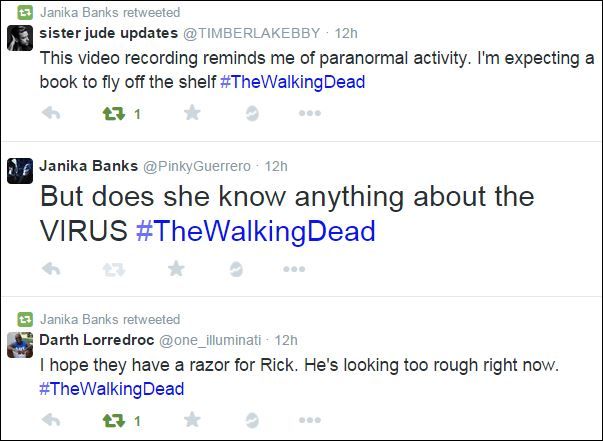 Note to guys: marry a woman who can kill, gut, and cook stuff and then make leather clothing and shoes in the event of a zombie apocalypse. Some of us are pretty capable.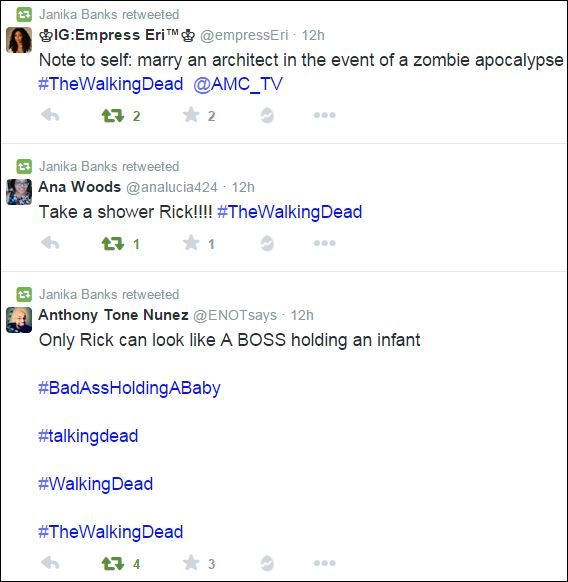 Gold stars to people who know that Disney is rumored to be linked with *cough*
reprogramming
*cough*. Good tweet.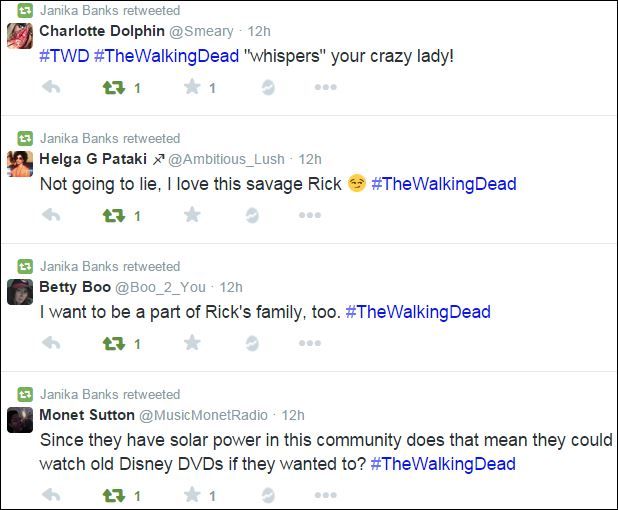 @bonenado totally jumped on the Lost feel, too.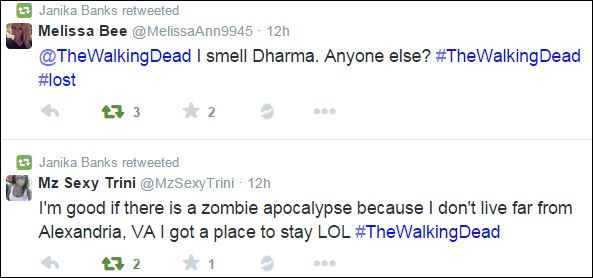 I keep getting this "You will be tested on this part" feeling.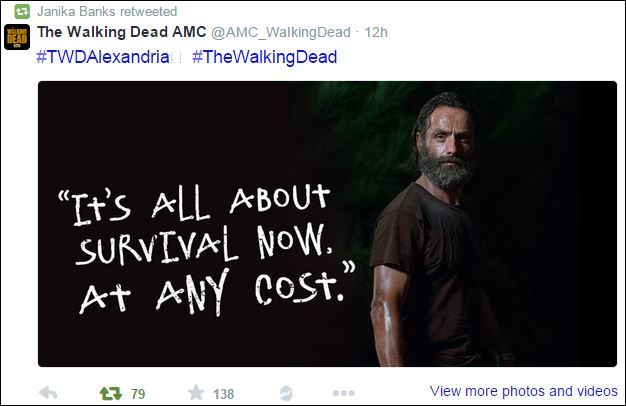 I love that word- magnificent. Keep that in mind.