I'd like to add that there is a difference between expressing the emotional roller coaster ride or making witty comebacks and just blurting a flat play by play like a sports broadcaster, which completely misses the point of live tweeting. I won't mention names. We're all guilty at some point.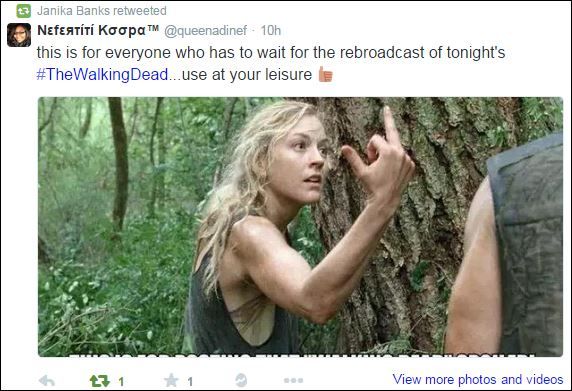 *melt*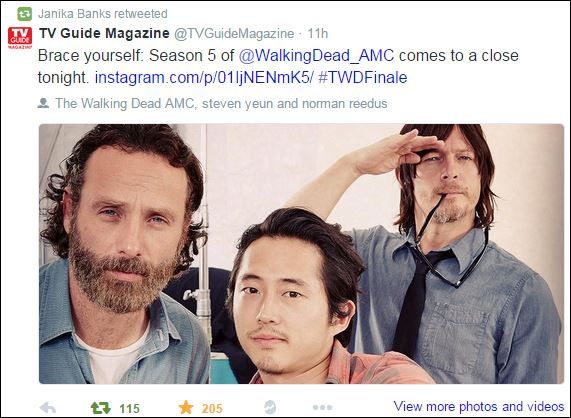 In case you wanna see what Norman shared, click this to go to that tweet.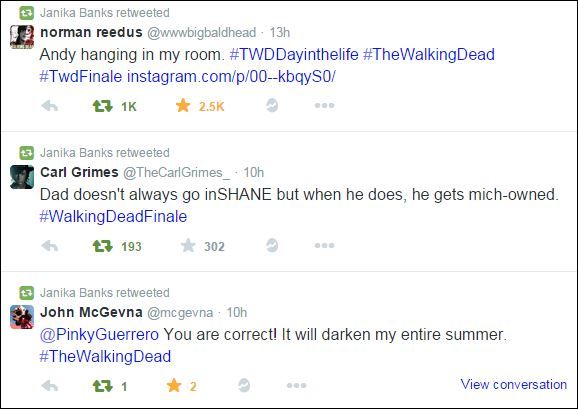 She's probably eating cookies...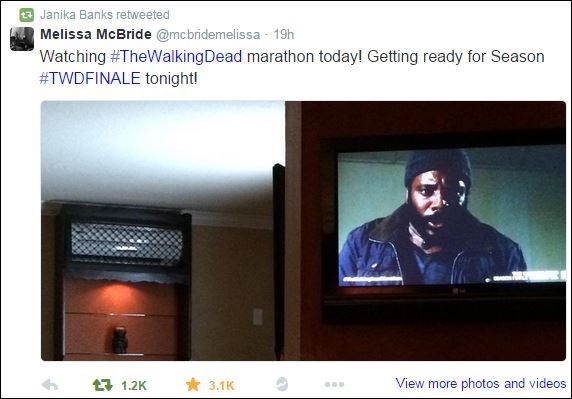 Dude, we're trying to live tweet. Such a teaser. Click to go read his timeline.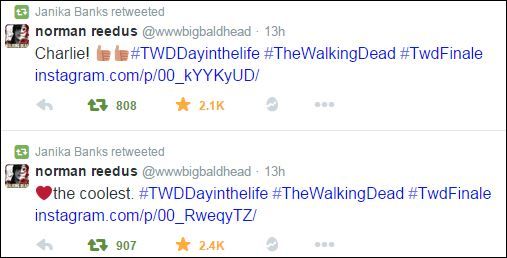 Cute,
New Balance
. =)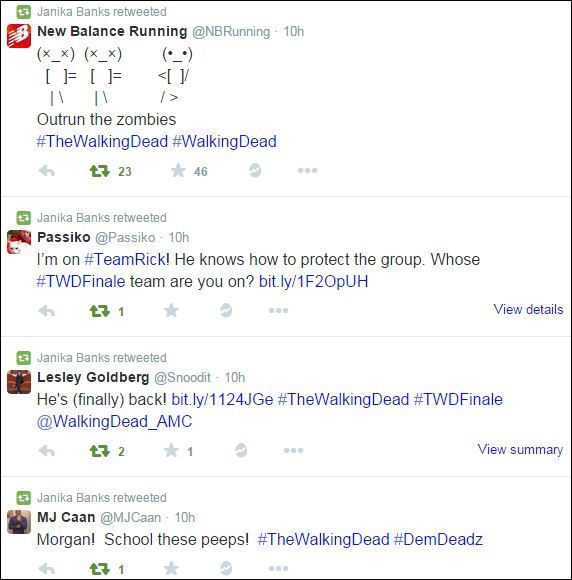 Or maybe it portends...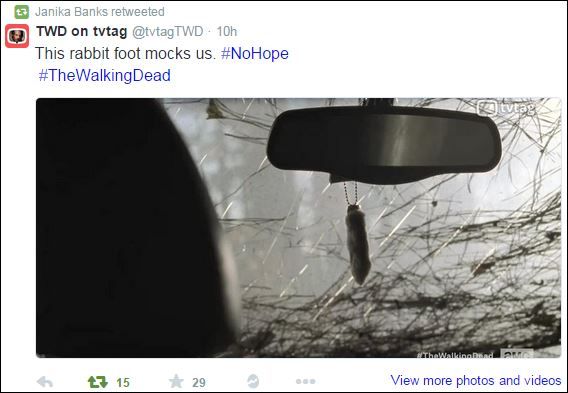 lol, maybe it should've been a turtle foot hanging on the mirror.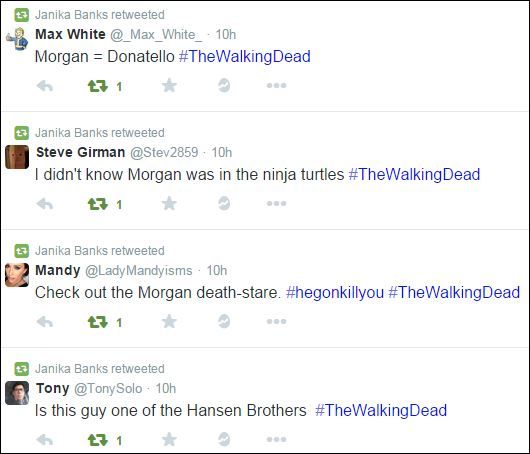 Lotta people be naming their babies Morgan this summer, you just watch.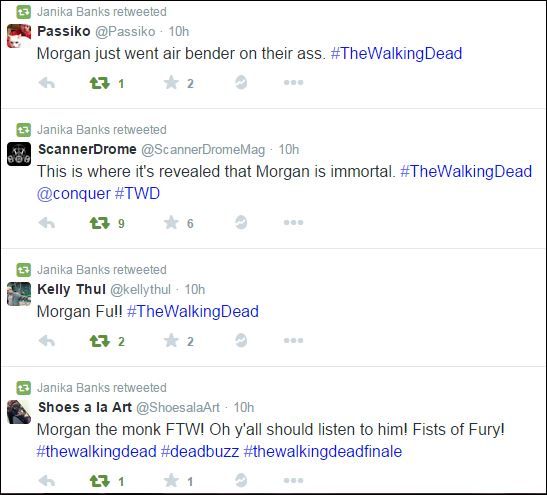 He has come to bring balance back to the Force.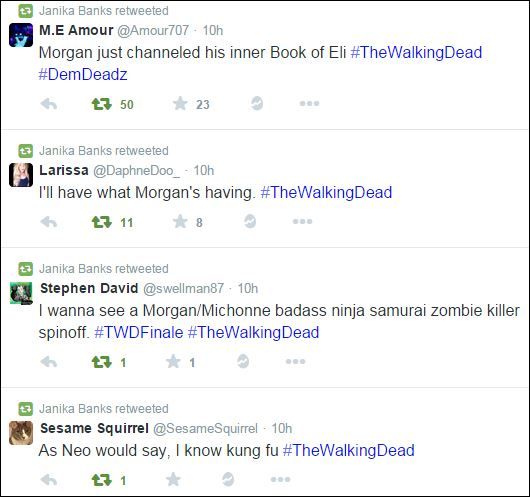 Brb.