I skipped some stuff and now we're at the point where people start throwing bets out. I have a feeling the agenda in this hospital is as twisted as any we've seen up to this point anywhere else.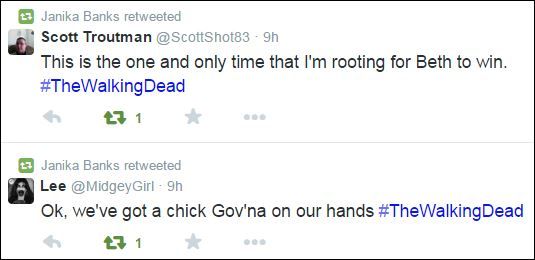 Anyone else bothered by needles more than blood and zombies?
@bonenado
about croaks off every time they show a needle going in.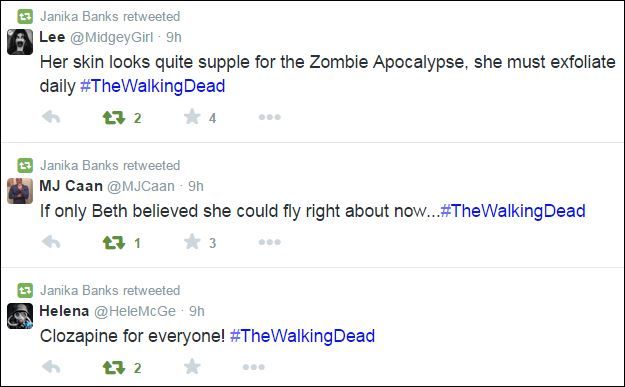 We interrupt this live tweet to date this review with one of the jillion
#alexfromtarget
parody tweets flying around. Sorry, I didn't get a link for this one. I liked the blue hair.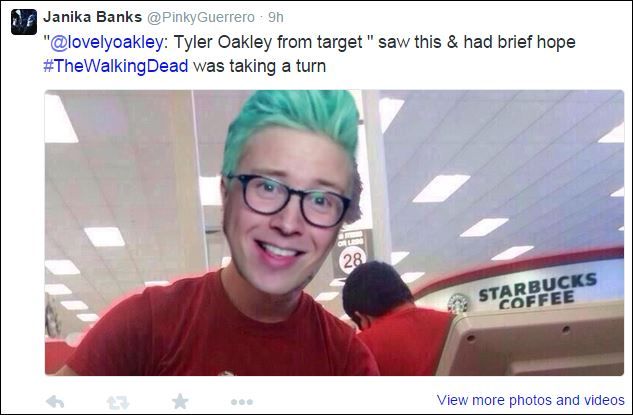 Back to business. This one is linked.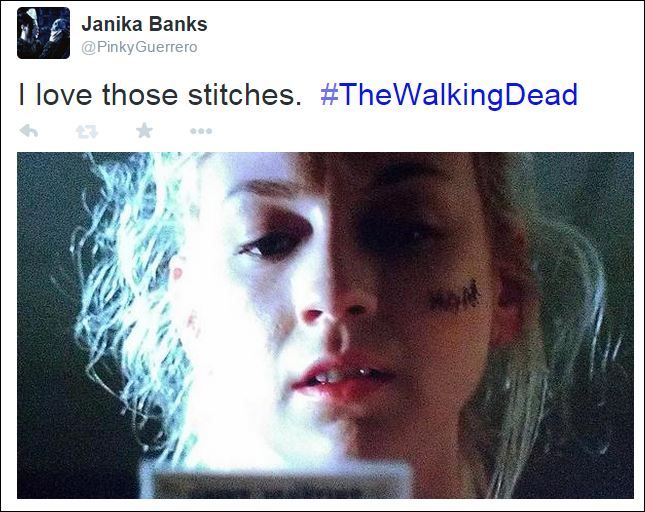 YES!!!

Now now....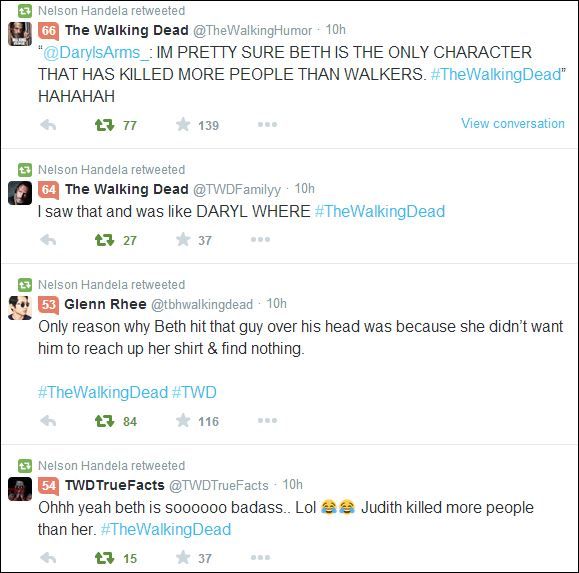 Anybody else do creepy Rob Lowe for Halloween? lol

I never did like the green suckers, that scene nailed that lid down
for~e~ver
.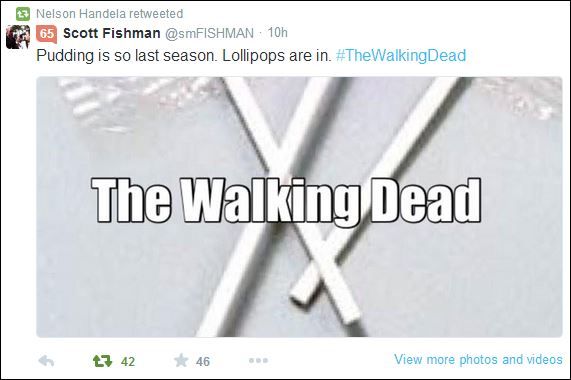 If you've made it this far
and still have not seen this episode
, I'm totally leaving this as a surprise.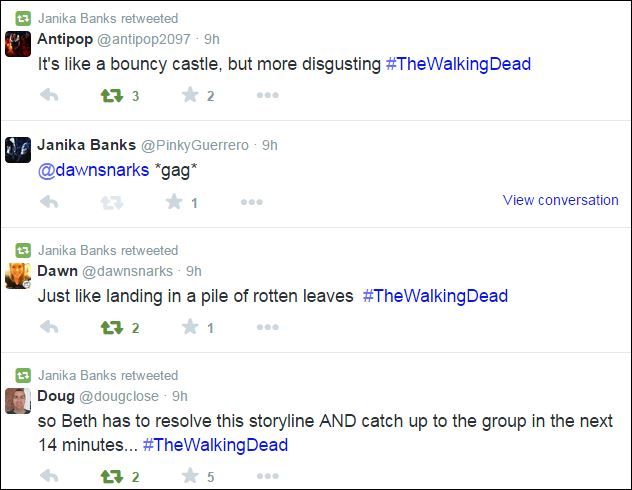 In case you're keeping score...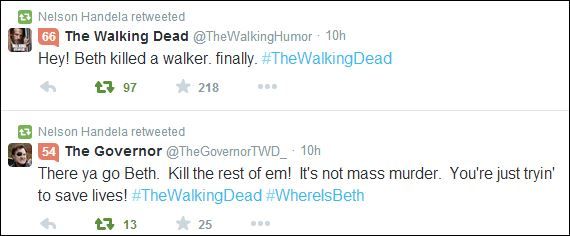 Hang on. One more panel.