If they were losing me at all after that epic mountain, they got my attention right back in Gaius' 'lab'.
Details
.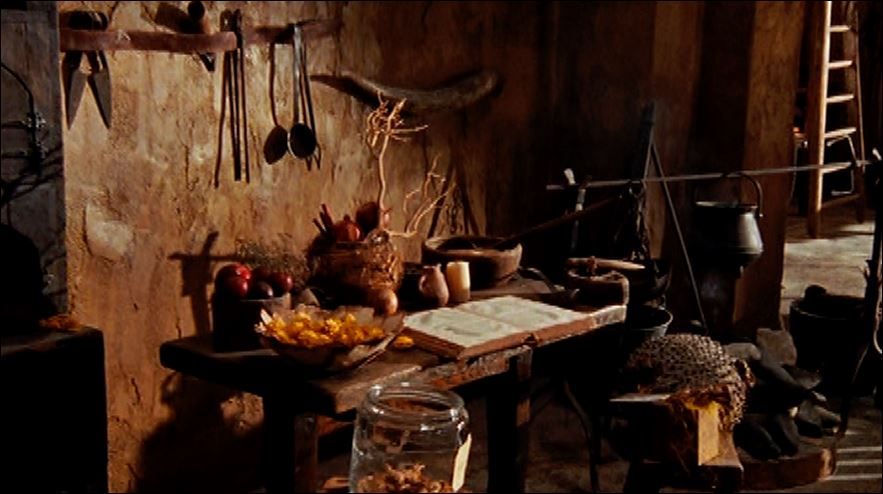 While a lot of fans undoubtedly froze their screens on the actors, I so constantly freeze set scenes that I think I'm wearing grooves in my disks. I mean, the bunny mask, right? And who wouldn't want to poke around all that stuff? I love sealing wax and elixirs and I better stop already before I write an essay just about that table.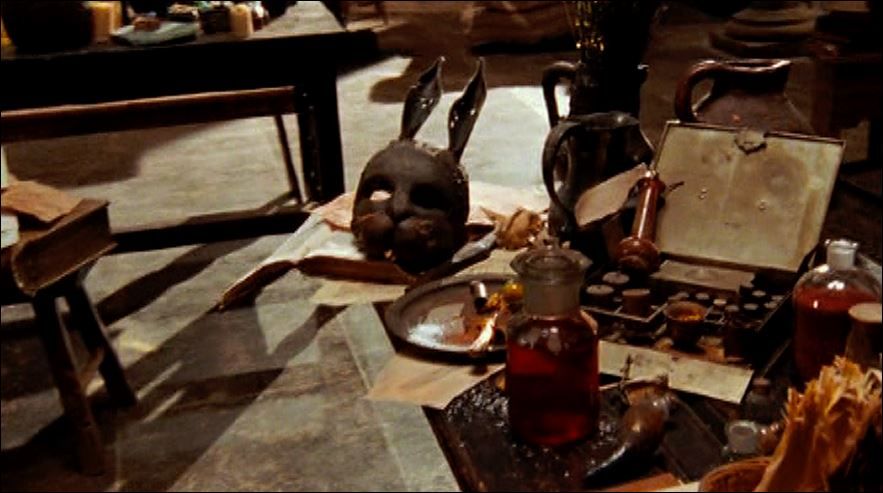 If you're as into the set designs and decor as me you can read more about
Gaius' chambers
but watch out or you could wind up stuck in lengthy discussions like
this one
about every shred of deep meaning in every scene. In the meantime, don't forget Merlin is still in the room.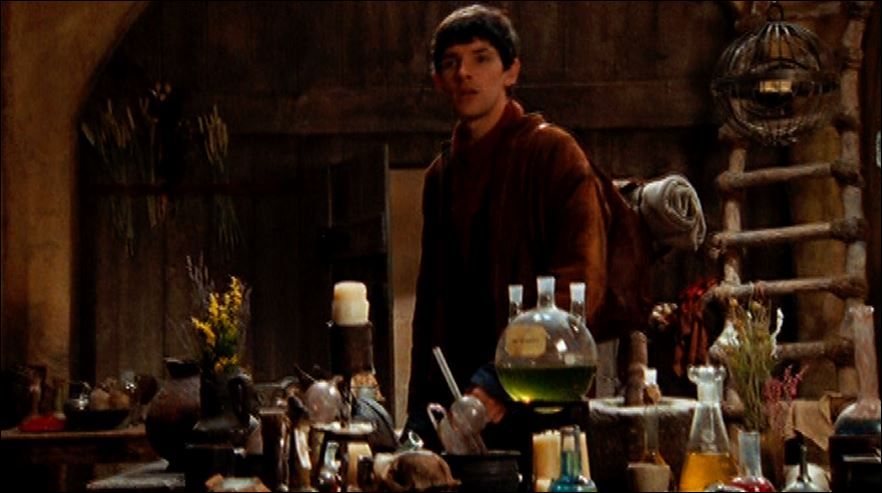 I really liked some of the camera angles they got, made the show a lot more fun and interesting.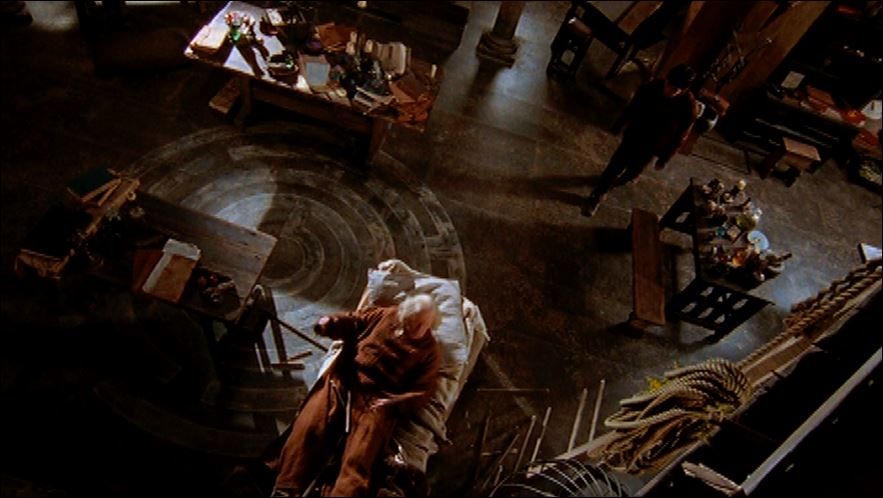 That's where I stopped, so now I need to resume the show.