This pic clicks out to the article it came from
.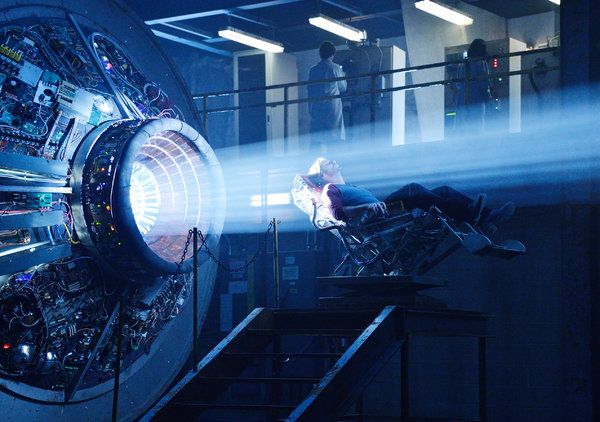 I was obsessed with the original
film
for years, so of course I'm digging the
series
. I'm putting this thread here for random thoughts about this show, other thoughts welcome.
Today's bit is pulled out from a post I wrote elsewhere today.
Yesterday was like being energy bombed, I barely even got on moc for 30 minutes, so instead of just laying in bed staring at the ceiling, I pulled out my stash of 12 Monkeys eps I've been hoarding away and started over. By ep 5 both Cole and Goines had been forced to drink some of that weird tea, which back then we didn't have a clue about and was a year and a half ago (I never saw reruns after first airing), and I also paused a bit in the first ep, I guess Cassie already had an artist's depiction of the Witness in history.
So now I'm getting into the time wiki. All these time travel shows I watch, all these different tenets set for how time 'works' when you mess with it. Continuum was the most intriguing because it allowed for loop backs and line splits at the same time, like a macrame weaving in and out and prime actually getting lost in the shuffle, but a really good show would be able to keep everything prime and incorporate allthethings, because that necessarily demands practically flawless writing and an amazing amount of story board planning. You can't just throw new shows in to fill space, or toss theories around like plot devices.
The real challenge is internal locality- blindly solving the puzzle when the pieces keep leading everyone in self-fulfilling circles. I love both the film and series equally, and I think they've done a great job migrating the characters into a more updated version. I think my fave part is getting to see the development of the 'board room' disagreements, the rogue scientists shouting different theoretical strategies at each other. That is more 'real life' than so many of the time travel shows I've watched. Jones breathes depth into this show like no other character, and to me has become iconic for setting precedents now.