I'm not the sort to print a retraction. Ever. But I've been thinking about this one for a few months and I realize I really do owe someone an apology.

Among my blog posts here at SyfyDesigns I currently have nearly 6000 views on my
Star Trek Into Darkness movie review
. I had already written a
teeny tiny apology
(1400 views) before I saw STID after I
ripped JJ Abrams for blowing up Vulcan
(currently over 17,000 views now), and then I got all snitty over STID.
This last June, two years to the day of writing my STID movie review, I experienced a mind flip that drove me through an entire month of
Khan obsession
. Followers on blogger got to observe my Sherlock-Khanlock-Khirk transition, and next thing you know,
Neo/Khan
was a huge thing, and once I smash fandoms, that's a clear sign I'm hooked.
I'm not going to rewrite an STID review, and you've got all the links to my thoughts on alt Khan being integrated into new Trek, so I'll just put it out there that I think STID is hands down the most perfect Star Trek movie ever made. Ever. I did some deep reading on the directors taking their time with their own fan obsessions, working on details many of us miss because we don't have the time or money to pursue the entire scope of fandom merch that includes backstory and continuing story, and judging alt new stuff against decades long fan love wasn't fair at all. Snarking is fun sometimes, but a truly great work of art needs silence and awe.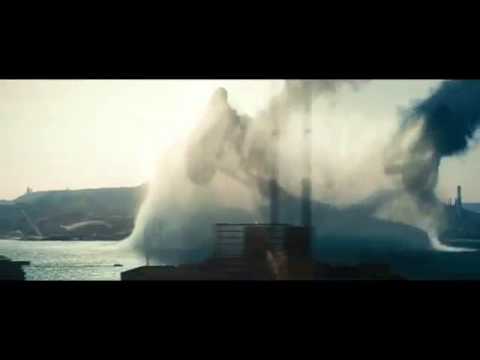 I still detest the logic fallacies of Nero, red matter, Kirk being born in space, and Vulcan being blown up (out of a much longer list we don't need to suffer through again), but I can see where this franchise is going, and to put it as simply as possible-
PINKY APPROVES
. I'm thrilled the franchise is being continued, and I'm very much looking forward to seeing what the next director does with it, holding my breath at every bit of news that comes out.
Star Trek Beyond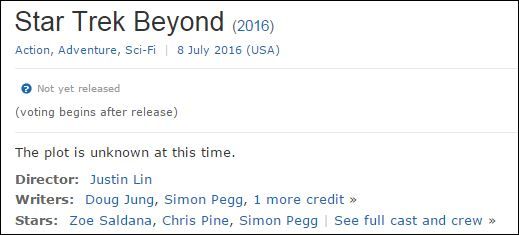 This logo clicks to a rumor / possible spoiler.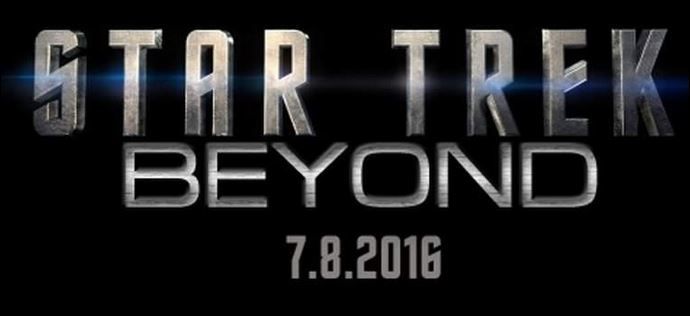 A little light reading for those of you who need to catch up.
How Roberto Orci Feels About Star Trek 3, Now That He's No Longer Directing It
Why Justin Lin Is A Perfect Fit For 'Star Trek 3'
Justin Lin Talks 'Star Trek Beyond,' Teases New Villains, Confirms It's an Original Story
Star Trek 3: What We Know So Far
Star Trek 3 Will Boldly Go Where No Star Trek Story Has Gone Before
'Star Trek 3' director shares Starfleet logo and movie title
Justin Lin IMDB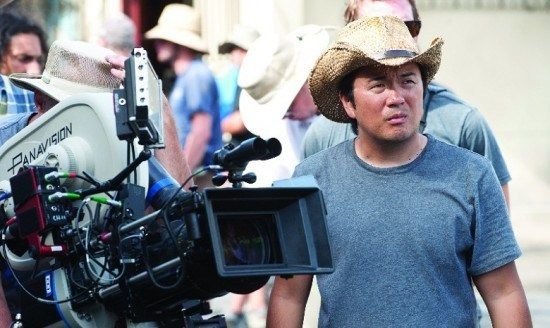 And in case you didn't have a clue, there's
MOAR
.
The Next Generation of Star Trek Should Be a TV Show
My own post regarding two other new Trek shows-
Star Trek be going all Renegades on the Horizon